As promised, some pictures from the finished machine.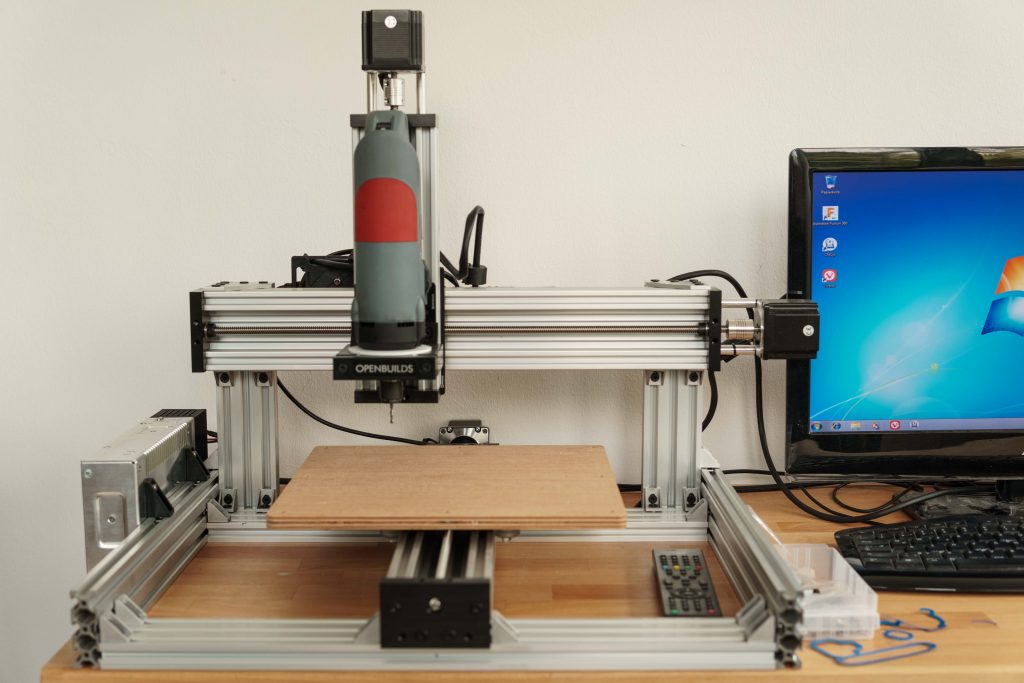 I used some plywood as the buildplate that I had in stock. A wasteboard needs to be added.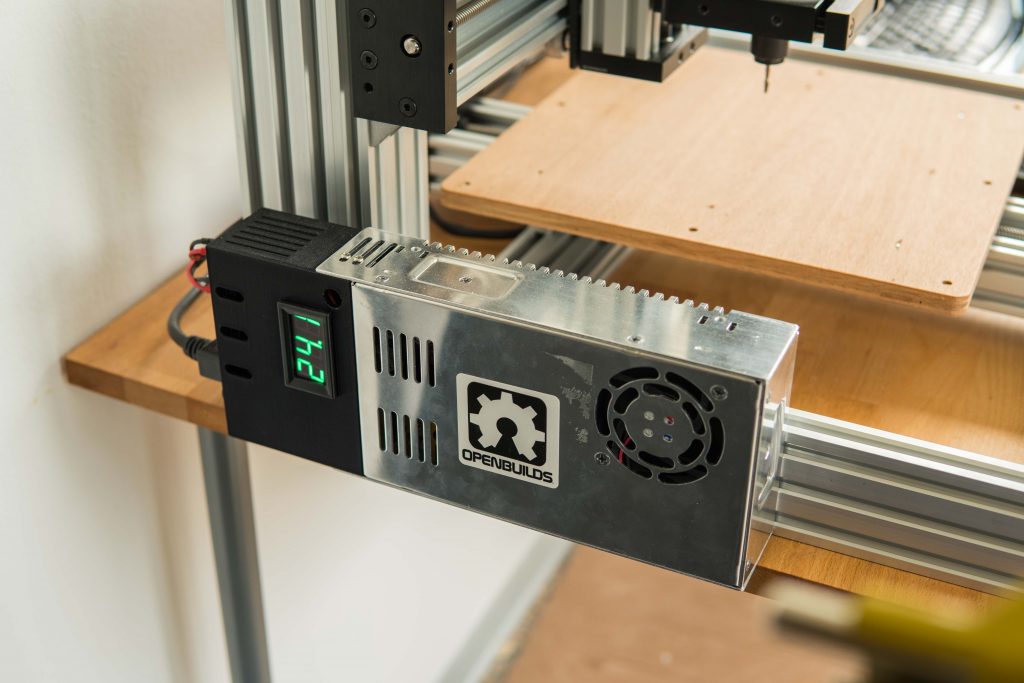 The power supply with the neat little lcd voltmeter. I send a notification to ooznest regarding the not so perfect crimp connections and they will look into it.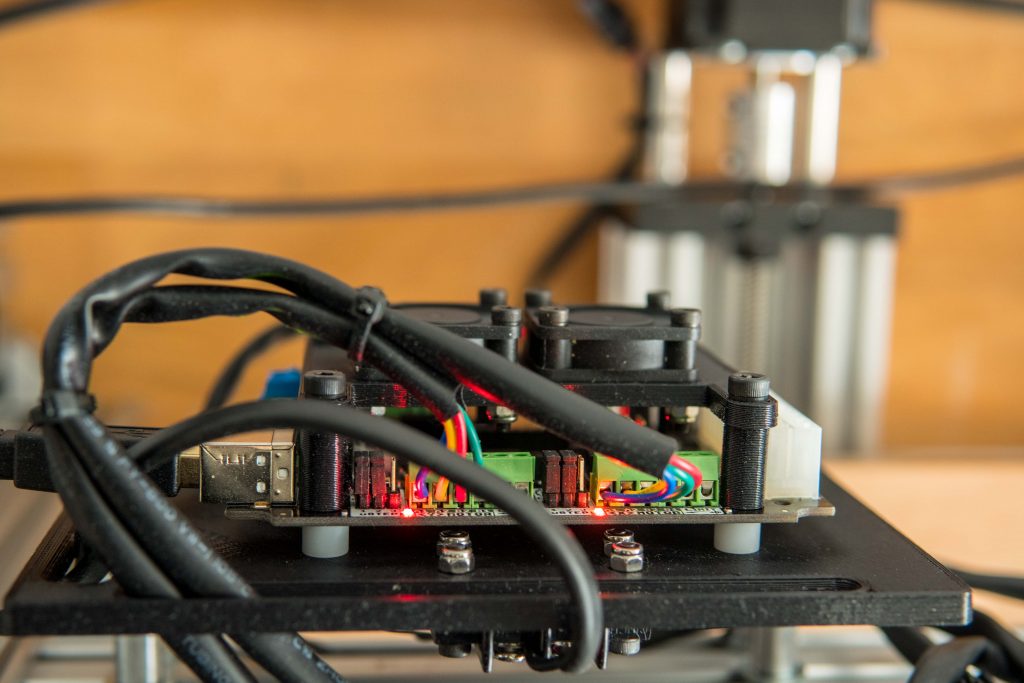 The wired controller. It was pretty noisy at the beginning but after some e-mails with the very kind and fast support at ooznest we narrowed it down to a single deffective fan. Could have happened during the build process or during shipping, despite the good packaging. Ooznest offered a replacement so thats not a problem anymore. I initially thought that the fan itself creates the unpleasant noise by design but the bearings were defect so one of them ran unsmooth.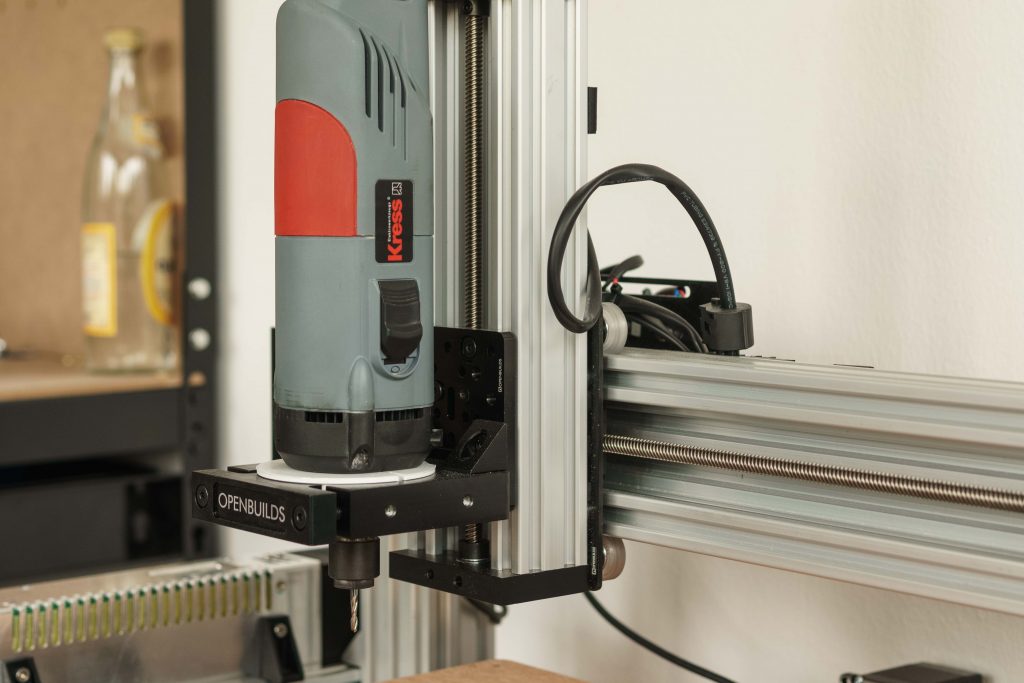 The spindle in position, I had to use an adapter from the 71mm to 43mm Euro mount. This might work for the first cuts. Would be nice to have a suitable option in the shop for a 43mm tool mount. It is stiff enough for now.
The first test cuts are still ahead so I can´t really say how it compares to a MPCNC just yet.